Humor sells all! A policy that has the new age marketer reconsidering his ambassador choices.
Comedians are all the rage in India. The Kapil Sharma show is a constant event every weekend in most dedicated Indian families,
The era of Johnny Lever and Kader Khan has passed on and the new age stand-up comedians have taken center stage. They are not airing on our TV sets but are dominating every digital medium out there.
Names like Sorabh Pant, Atul Khatri, Kunal Kamra and more have the young generation guffawing through their acts – let's take a look at why comedians have massive influencer potential.
Why Do Comedians Make For Such Good Influencers?
"You're gonna love this!" – this is your reaction when you go on YouTube or scroll through Facebook and you find out this really funny video that you 'just have' to share with your friends. That's the power of comedy. They are dominating every space, offline stand-ups, comedy shows, events and online spaces like YouTube, Instagram, Twitter, Facebook and multiple OTT platforms too!
These guys are awesome at making authentic, relatable and downright hilarious content that goes viral like wildfire! When people watch these videos they don't feel like they're watching a promotion because the brand is placed so seamlessly in their punchlines.
And lastly, you've got to give them props for their popular content because they boast some of the highest engagement rates on social media.
By using comedy to promote their brands, these brands definitely got it right!
We got together a list to show you which brands decided to treat their potential prospects with some witty humour to the success of both the comedian & brand:
Nykaa – Rohan Joshi
The Doers Club X Dewar's – Kaneez Surka, Atul Khatri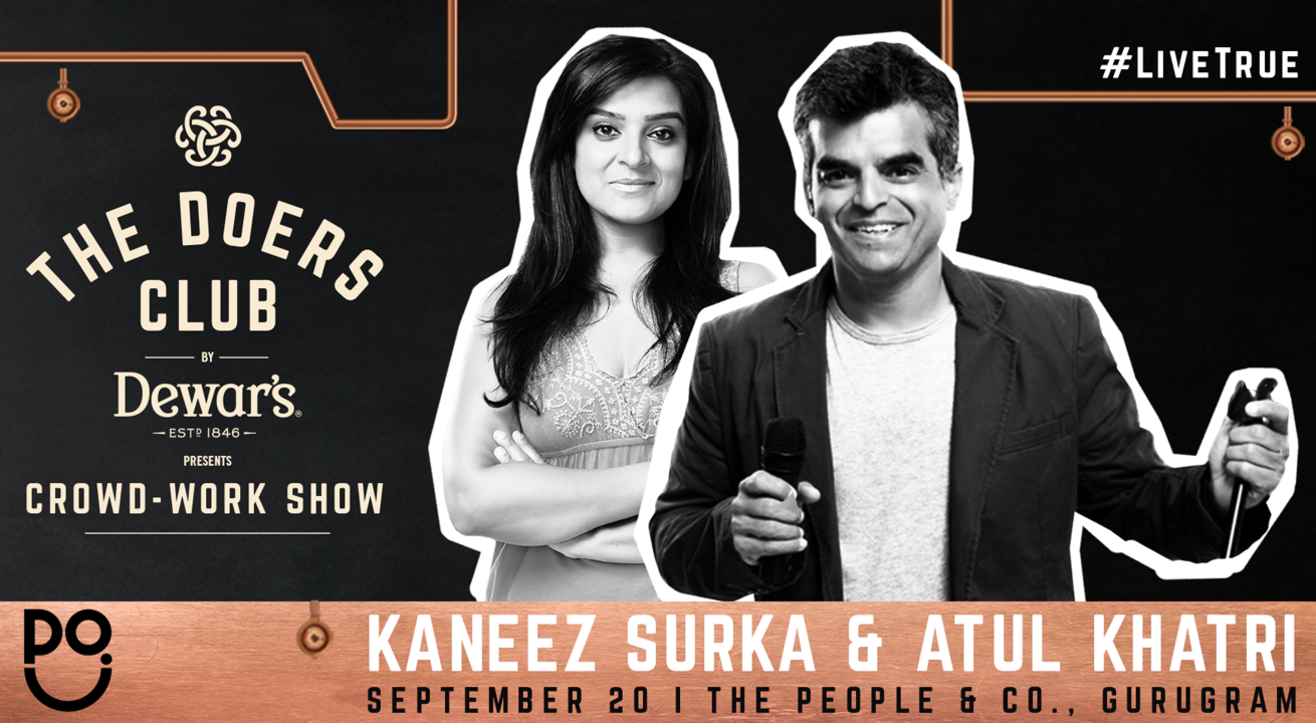 Kanan Gill
Uber Eats – Kaneez Surka, Naveen Richard
Ola – Sumukhi Suresh
KFC – Naveen Richard, Varun Thakur, Kenny Sebastian, Kaneez Surka
Snickers – Mallika Dua
Black Dog – Sorabh Pant
Clovia – Neeti Palta
Bourbon – Abish Matthew, Mallika Dua
Pipa Bella – Mallika Dua
Zivame – Sumukhi Suresh
Wakefit – Rahul Dua
What do you think? Did we leave you in splits? Now you know why comics are the influencers that will get those eye-grabs you want for your brand.
Interested to find a comedian who works well with your brand? Check out Boombox comedian category, and get in touch with us!

Feature Photo by Lidya Nada on Unsplash